Madeline's Story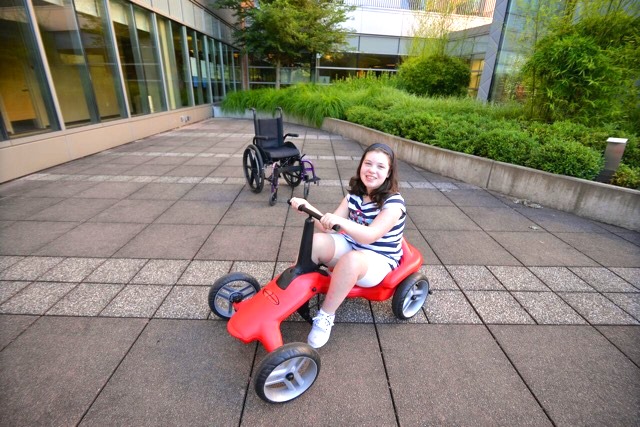 The Pumper Car helped this amazing young lady become mobile without a wheelchair!
Madeline is unable to walk on her own due to her physical challenges. Get her onto a Pumper Car and she can enjoy the freedom of independent mobility just like other kids.
Use of a Pumper Car during physical therapy has increased her fitness, coordination and muscle strength—all while having fun. She had a wonderful time and her face shows!
We are happy to have been part of such an empowering moment for Madeline. We are also proud to provide this proven, studied, and recognized mobility device!
Please take a moment to watch this beautiful experience for Madeline!
Pumper Car "The ride that emPOWERs children of ALL abilities"
Need financial assistance? Check out the link on the order now page to see if you qualify with the Wheel to Walk foundation.